Elk Grove Trash Schedule 2023 (Holidays, Bulk Pickup and Can Replacement)
Elk Grove city is located in Sacramento County in the California state of the United States of America. It is one of the fastest growing cities in the country, and hence requires a detailed setup for the management and cleanliness of the area.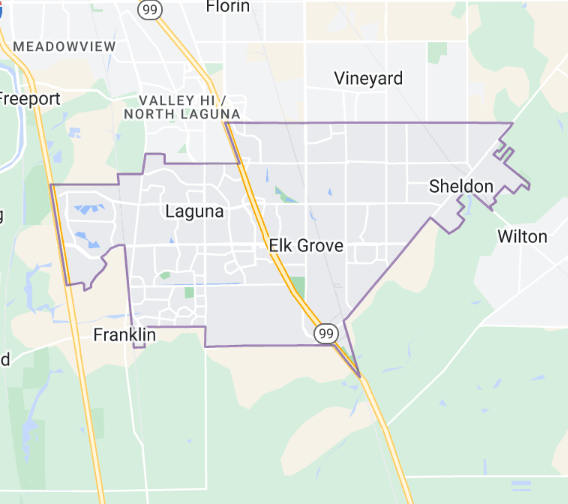 The City of Elk Grove has laid an extensive trash collection program, which helps you get rid of your daily trash, bulk and yard waste, hazardous chemicals and all other categories of your household waste. To sign up for the program, read the contents below.
Elk Grove Waste Pickup Schedule
Garbage collection in Elk Grove takes place regularly, however, on different days in every area. To know your trash schedule, enter your address at the following government provided link first: https://www.elkgrovecity.org/recycling-and-waste/find-your-garbagetrash-pick-day.
As Republic Services is responsible for the garbage collection in this city, one can also schedule a collection by calling at their number which is (916) 635-2500.
Holidays in Trash Schedule of Elk Grove
Here are the holidays observed in Elk Grove as per the government announcement.
New Years Day (Observed): Monday, January 2nd
Martin Luther King Jr. Day: Monday, January 16
President's Day: Monday, February 20
Memorial Day: Monday, May 29
Juneteenth: Monday, June 19
Independence Day: Tuesday, July 4
Labor Day: Monday, September 4
Columbus Day: Monday, October 9
Veterans Day: Saturday, November 11
Thanksgiving Day: Thursday, November 23
Christmas Day: Monday, December 25
Elk Grove Recycle Schedule
Recycling collection takes place once every week. However, to know your schedule, download the recycling calendar for Elk Grove from here https://www.elkgrovecity.org/sites/default/files/city-files/Departments/Garbage%20and%20Recycling/residential/recycling-and-waste-calendar.pdf.
To know about your recycling week, you can contact the Public Services department through 916-635-2500. 
The things which can be recycled include newspaper, office paper and magazines, envelopes and wrapping paper (which does not contain any metal or foil), construction paper, junk mail, books and paper bags, catalogs, tin, aluminum, and some other metal cans which have been cleaned first, cardboard boxes and some other such materials.
Elk Grove CA Hazardous Waste Disposal
Hazardous waste products are the ones which can catch fire easily or are explosive. Some of the examples of hazardous waste are acids, brake fluid, photographic chemicals, medications, pesticides and insecticides, swimming pool chemicals, mercury, toner, lead, gas cylinders, furniture polish, smoke detectors, fireworks and other explosive substances, batteries and cells, glues and adhesives, wood stain, shoe polish, paints, fertilizers, and varnishes.
Items like used oil, electronic waste, batteries and needles can be picked up from your houses, however, you have to inform the public services first if you are placing syringes and needles. Other products should be dropped off at the Special Waste Collection Center. Dropping off materials at this facility requires no cost.
Elk Grove Bulk Waste Pickup Schedule
Goods which are too large and heavy to be placed along with the regular household trash are included in the bulk waste. These things include rugs and carpets up to a certain size, lawn mowers (with wheels removed), small pieces of wood, furniture like chairs, sofas and tables, lumber, scrap metals, christmas trees, pipes etc. 
The government of Elk Grove allows up to 3 bulk pickups per year for free. Bulk pickups are not scheduled by the government, hence, you have to call the Public Services through their number (916) 635-2500 and then schedule a collection.
For more than three pickups, you have to pay a collection fee. Bulk items can also be disposed of at the Bulk Waste Drop Off location.
Elk Grove Trash Can Replacement
If you leave your current house and shift to somewhere else in the city, the government can provide you another cart for free. Also, in case your cart gets broken or you need an additional container to fit in all the substances you need to get rid of, call the Public Services department by calling (916) 635-2500 and request for another cart.
Some guidelines for the Elk Grove residents
Here are some instructions that will help you guys while living in Elk Grove.
Maintain a three feet distance between every kind of cart you are placing on the curbside. Even more distance is required between the containers and other blockages like trees.
Littering the streets is considered strictly unlawful.
Mention your addresses clearly on every container you put on the curbside.
Do not let the cart overfill with trash, instead, order a new one if you have more garbage to place.
Frequently Asked Questions (FAQs) – Elk Grove Trash Schedule
Recap – Elk Grove Trash Schedule
Public Services conducts an extensive trash collection and sweeping program which covers all the houses from the city. Apart from the schedule given by the government, the residents can also schedule a pickup by calling (916) 635-2500.
Another option of getting rid of items is by taking them to a landfill or the drop-off location. All you need to know are goods which are to be added in the separate categories like bulk or dangerous waste categories.