Bowie Trash Schedule 2023 (Holidays, Bulk Pickup and Recycling)
Stay up-to-date on Bowie's trash, bulk pickup, and recycling schedules, including holidays, with our comprehensive guide. Keep your home or business clean and clutter-free all year round!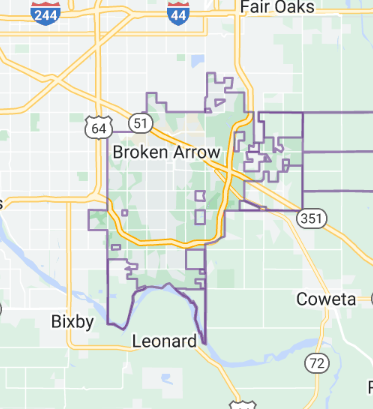 Bowie is a city in Maryland, in the United States of America. It is one of the largest cities in the state, and just like other cities in the US, it has a very extensive system which helps citizens get rid of their daily waste.
If you are a Bowie resident, you need to know the following things about the Bowie trash schedule.
Bowie Trash Pickup Schedule
Trash collection in Bowie takes place two times a week. The list of areas along with their pickup days have been mentioned here: https://www.cityofbowie.org/1130/Collection-Schedules.
Garbage collection starts at 7 am on your collection day, so you have to make sure you place your cart at the curbside before this time.
In case of any problem or query, contact the management through this number 301-809-2338/ 2344.
Bowie Holiday Trash Schedule
No trash collection will take place on the following city holidays in Bowie. Recycling items are also not picked up on these days, except on New Year's Day, on which recyclables are collected from the curbside.
New Year's Day – Monday, January 2
Birthday of Martin Luther King, Jr. – Monday, January 16
Presidents' Day – Monday, February 20
Memorial Day – Monday, May 29
Juneteenth Day – Monday, June 19
Independence Day – Tuesday, July 4
Labor Day – Monday, September 4
Veterans Day – Friday, November 10
Thanksgiving Day – Thursday, November 23
Day After Thanksgiving – Friday, November 24
Christmas Day – Monday, December 25
Bowie Recycling Schedule
Collection of recyclables takes place once a week in Bowie. The schedule for recycling pickup can be seen from here.
Collection starts at 7 am, so you have to place the cart at its pick up location before this time. Recyclable items include paper products, glass, metal cans, plastic containers, cardboard materials etc.
Bowie Special Pickup
Special pickup can help you get rid of your bulky items, appliances, artificial christmas trees, tires etc.
This pickup does not take place according to any schedule, but you have to request an appointment in case you want to get rid of any of the above mentioned items.
To schedule a pickup, call Solid Waste Division through 301-809-2338/ 2344 or simply put in a request from this webpage.
Frequently Asked Questions (FAQs)
All you need to know about Bowie Trash Schedule
Trash collection in Bowie takes place regularly, however, changes may occur during extreme weather conditions as well as on public holidays. In case of any problem or query regarding trash schedule, call 301-809-2338 or 301-809-2344.
Missed your trash day? No Problem because we have got your back.